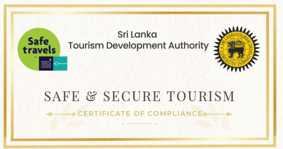 Plan Your Custom Tour Now!
Why choose us?
Over 15 years of experience in the tourism industry
Intimate knowledge of Sri Lanka
Team of experts in the travel industry
Specialized team of tour guides
24 hours emergency contact number
Professional and personal approach
Customized private tours
As a safe & secure certified travel agency we arrange your holiday in Sri Lanka according to the recommended health guidelines but you can still enjoy your personalized and exciting holiday experience in Sri Lanka.
…Just book your flight & let us take care of the rest…
Contact us for step by step instructions -
WhatsApp +94 721058986
[email protected]
Welcome to Visit SL Travels - Sri Lanka
Visit SriLanka Tours - The Home of great value Sri Lanka travel packages, Sri Lanka tours, vacations and holidays in Sri Lanka.
Through this website we invite you to take a glimpse of Sri Lanka, which is not only the lustrous Pearl of the Indian Ocean, but one of the most exciting locations for your next tour, vacation. You will be enticed by the rich diversity of sights and sensations that this little island has to offer. Step into the island and discover.
This is your one stop travel shop to find and book the best travel packages Sri Lanka has to offer. Choose a Tour Package or create one of your own and leave the rest to us. Contact us now and get one step closer to your dream Sri Lanka Tour today.
Our goal is to provide a unique, unforgettable travel experience that reflects the traveller's true desires and interests and perform this service with professionalism, creativity and knowledge. We want our clients to experience the real Sri Lanka, rather than see it.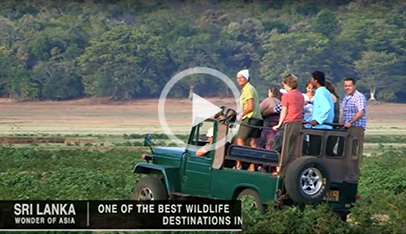 If you were looking for a holiday in Sri Lanka, we have the perfect agenda for you. Whether your budget is low or not so low, whether you know what you want to do and where you want to visit or do not, we are here to assist you make it happen. We will present you with your dream tour package to meet your budget and expectations.
Choose Your Tour Package
If you don't find the tour package you are looking for then you have the option of Plan your own tour according to your own preferences. Click below to create your own tailor made tour. It takes just a minute to submit your preferences and one of our travel experts will send you a quotation within 24 hours.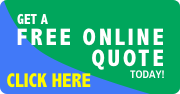 View All Tour Packages
Quick Inquiry
Thank you!
We will be in touch soon.
Resend
Joan -

Denmark
We had a great tour with Visit SL. Everything went smoothly, the accommodation was great and the activities were planned well to give us plenty of time to see everything and enough time to relax. Our driver Ravi was excellent! He gave us a lot of information about Sri Lanka and the local areas and got us to all the attractions at the perfect times so we were able to beat the crowds. He also knew all the best places to stand to get good photos and videos. We got some great shots at the elephant sanctuary. In summary, a great tour. Thanks Ravi!

Paul A. -

United Kingdom
The trip was very well organized. The hotels were all very nice and the stops were extremely worthwhile. Our guide was well versed in regard to the area in which we traveled, which enhanced our trip immensely. Thank you. 12/08/2017

Alexandra B -

United States
Great summer trip! Another successful holiday. Loved every minute of our vacation. Thank you Visit SL Travels. Gurmeet - UK 08/08/2017

Gurmeet -

United Kingdom
We have been to Srilanka many times in the last three years, every time there had been new places to visit and great activities to do . It was great when me and my husband did it alone , very memorable and very well organized. Our kids loved everything about their visit as well and had great time. Our guide was so great , and all our wishes had become true ,, everything was needed is to ask . Thank you so much,, hope to see u soon again

Rawan -

Qatar
read more testimonials